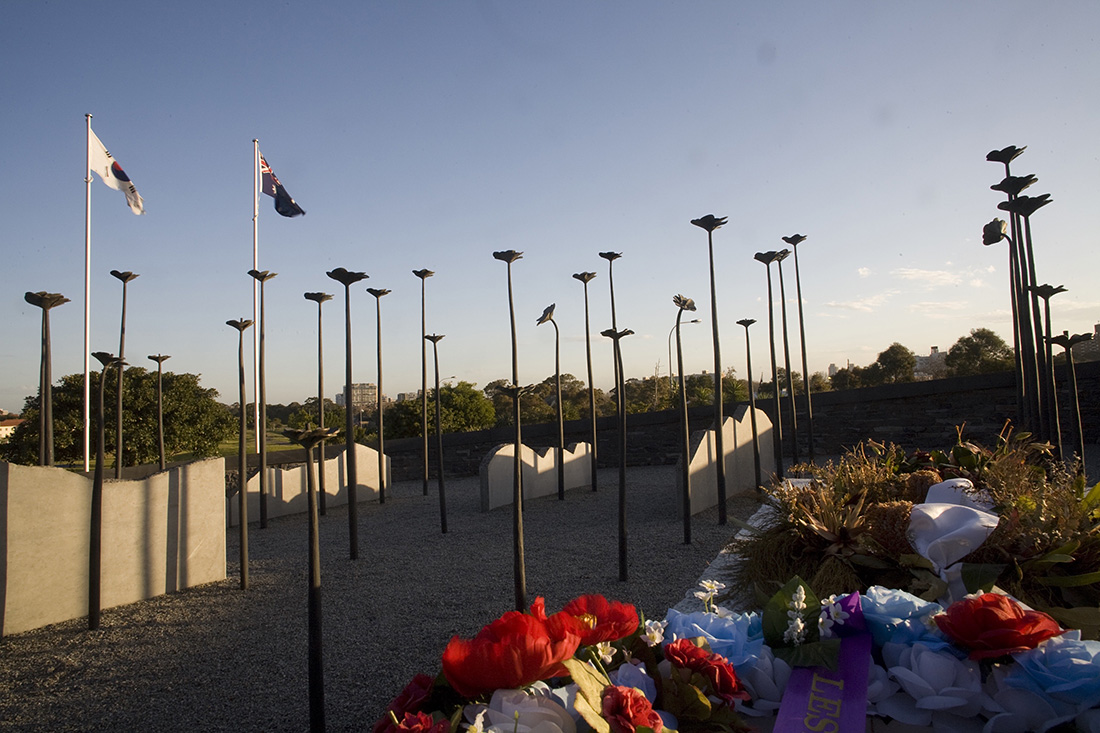 Korean War Memorial
Located in Moore Park, Sydney, the Korean War Memorial was designed primarily by Jane Cavanough (Artlandish) with detail design by Steven Hammond (Group GSA).
Enclosed within a stone circular wall, the layout of the memorial is inspired by the national flag of the Republic of South Korea. Two granite monoliths quarried from South Korea are located in the centre, bound by rows of forged steel stems inspired by the national flower. In between the rows are concrete headstones featuring mountainous profiles referring to the cold and mountainous terrain in which the brutal war was fought.
In 2013, The Korean War Memorial was declared a Military Memorial of National Significance – one of just 6 in Australia.
Client Department of Premier & Cabinet NSW
Photos Karl Sharp
Installed 2009