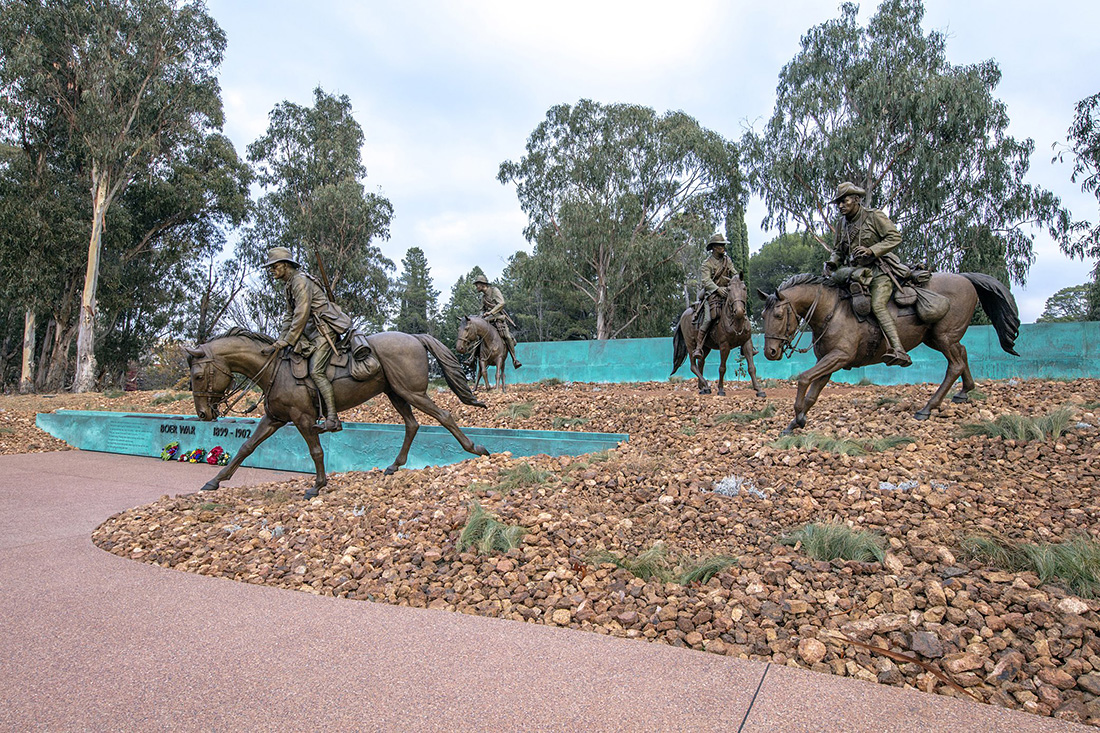 Memorials
Anzac Parade, Canberra
Boer War Memorial
Boer War Memorial: Concept design by Group GSA and artist Jane Cavanough, winner of a national design competition in 2012.
The design takes the subject of landscape to represent Australia's changing identity at the time of Federation, and applies it to the vast sweeping vedlt of South Africa, over which the average Australian mounted trooper trekked 3,000km within 5 months.
The patrol of four bronze horses, by sculptor Louis Laumen is a representation of young adventuring bush-ranging Australians who volunteered in their thousands. Five waves of troops were sent, from each of the colonies, and then from the Commonwealth after federation in 1901 – a total of nearly 16000 men, 60 nurses and 40,000 horses.
The Memorial Walls, supplied by Jane Cavanough are fabricated from hand forged copper, and feature "On the Trek" by Banjo Paterson, who was a war reporter at the time. Nine bronze diaries feature extracts of Australian trooper Private Frederick Booth, describing the initial excitement and eventual despair of the war.
Client National Boer War Memorial Association Inc
Installed 2017