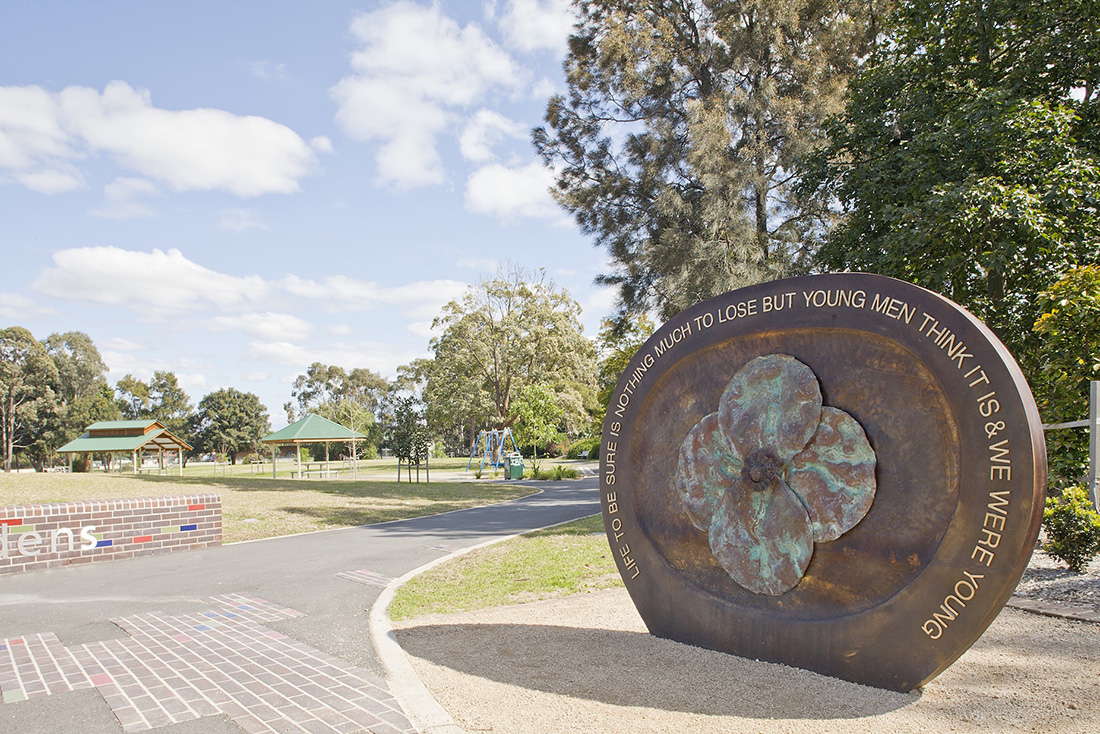 Bankstown Memorial Gardens
Located at the entrance points into Bankstown Memorial Gardens are two poppy petal blades featuring the poppy symbol for Remembrance. Further along the pathway are a set of vertical columns. Each artwork features extracts of poems written on the battlefields of the Somme and Gallipoli.
Designed by Jane Cavanough for Bankstown City Council in 2015, they are fabricated by Tomas Misura from copper, brass and bronze patina.
Client Bankstown City Council
Photos Simon Wood
Installed 2015